Vol. 7 No. 01 (2022): European Journal of Philosophy in Arts Education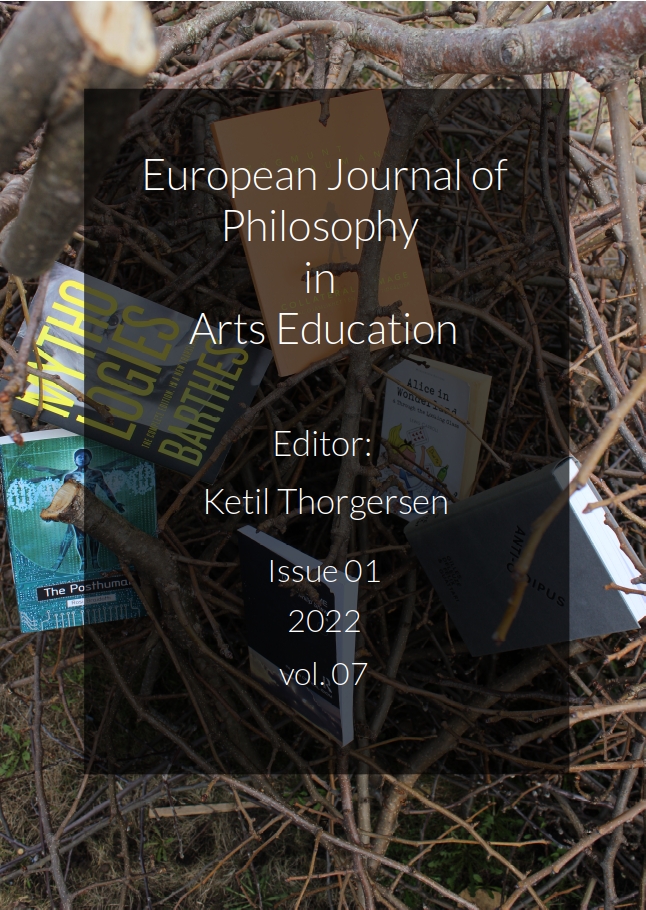 EJPAE is happy to publish a new issue with fresh perspectives in the intersection between learning/education, the arts/aesthetics, and philosophy/theory.
This time, the issue comprises of three articles with very different perspectives and topics: Texture matched with phenomenology; Ethics in music education matched with Martha Nussbaum; Practising in music matched with ancient Greek philosophy and again Nussbaum. There are altogether five authors writing these three articles, from Greece, Norway and Sweden.
I have really enjoyed challenging myself in the meeting with these articles, and I hope you will too.
Ketil Thorgersen
Editor in Chief Stockholm May 10th 2022
Full Issue