Arts based research of participation in music education
Keywords:
Aesthetic meaning, young children, participation, validity
Abstract
In search of validity in arts based research, the present article takes meaning as the point of departure asking the following questions:
• What or who constitutes meaning?
• In which context(s) and to which extent can the meaning in question be considered true or valid?
• How can aesthetic meaning support validity?
The context for the discussion is a previous study aiming to understand children's participation strategies in music activities. Using a phenomenological approach, the study aimed to understand in which ways participation proved meaningful to children.
After presentation of the study, the discussion focuses on concepts of meaning and validity and how they relate to arts based research in particular. Four different themes are briefly discussed: the theoretical basis supporting validity, aesthetic meaning in terms of ambiguity and recognisability, the role of aesthetics in arts based research, and finally the aesthetic attitude in aesthetic experience and research.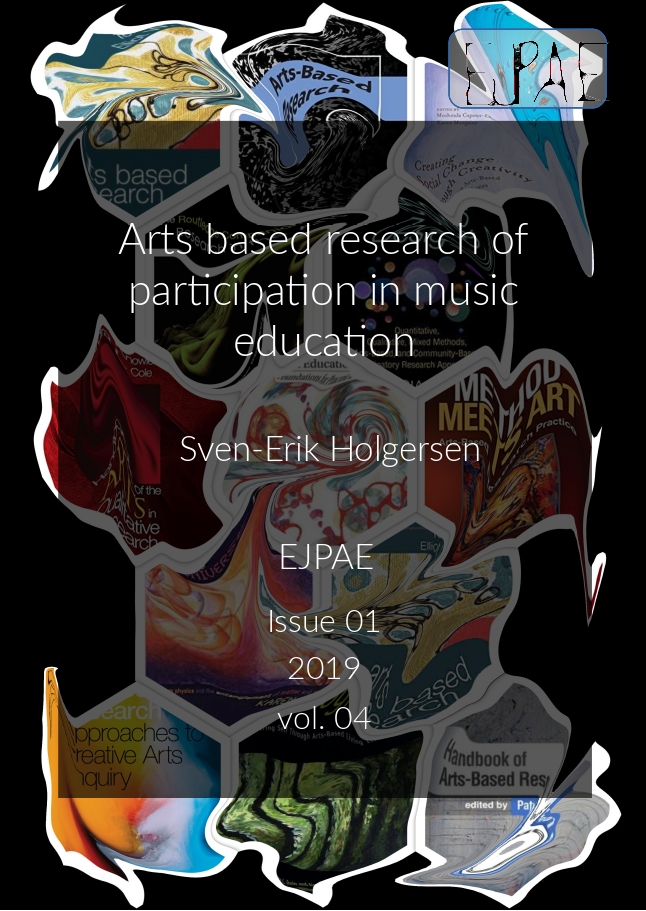 Downloads