Lives in Dialogue: Shared Musical-Relational Engagements in Music Therapy and Music Education
Keywords:
Music education, music therapy, music-centered, transdisciplinary, relational
Abstract
Music therapists and music educators, within their distinct workplaces and often holding distinct mandates, share a common imperative to advocate for the value of music within society. This paper's authors—a music therapist and a music educator—engage in "genuine dialogue" (Buber, 1947/2002) as a "primary source of understanding" (Garred, 2006, p. 105) in exploring the purpose of music within their respective disciplines. Through interrogating common conceptions of music, music education and music therapy, they propose that the theoretical and practical points of intersection between their fields are far broader in potential scope than is typically assumed, particularly within the current North American interdisciplinary discourse.
Specifically, this paper's authors present music-centered theoretical perspectives from the field of music therapy (Aigen, 2014) as providing a meeting place for transdisciplinary dialogue and a renewed vision for the purpose of musical engagement, a fundamentally relational act. This perspective includes recognition of music's "para-musical" affordances, a concept that challenges overly simplistic distinctions between "music itself" and its "nonmusical benefits" (Ansdell, 2014). This perspective reminds the music educator that it would be remiss to neglect the personal and relational affordances of the medium, while imploring the music therapist to resist reducing music to a mere tool for achievement of a nonmusical outcome, thereby neglecting the medium—the music—itself.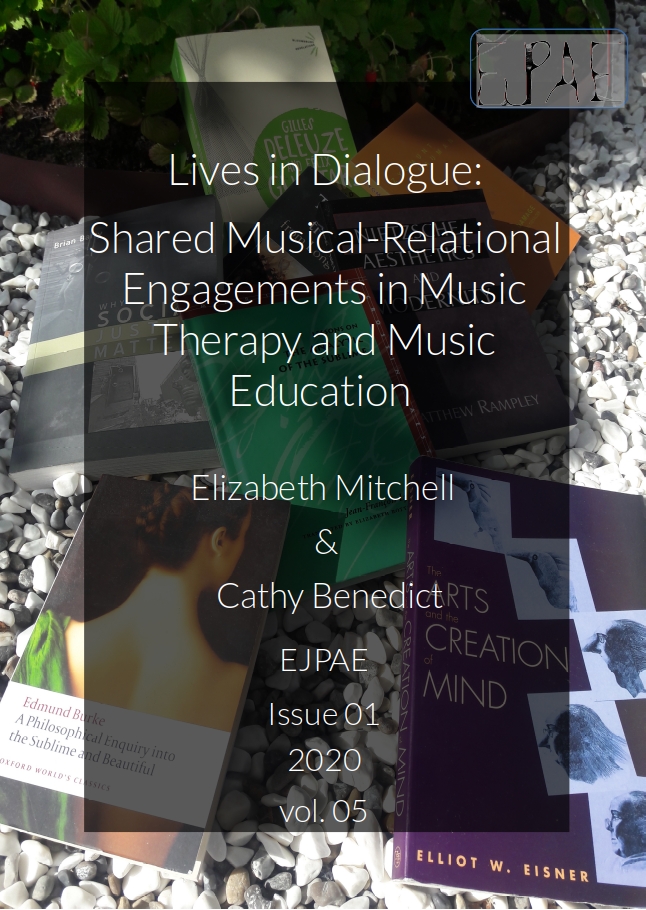 Downloads